Alerts

2.100 Properties
Wednesday, 14 April 2021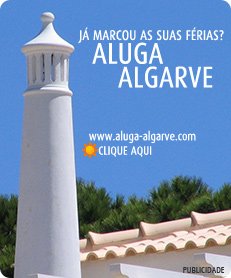 Área de Clientes
Who's Online
We have 1882 guests and 1 member
REF GL-125801028-3
455m² 516m²
Sale
Building for rehabilitation located in the historic center of Sines. Inserted in the middle of urban rehabilitation area. Building in horizontal property consisting of 3 floors. 5 fractions are for sale, 3 of which are for residential use, 1 is affected by services and another that is devolved. The building has an area of 256sqm of plots assigned to 3 of the housing fractions. Come meet. Check visit!
REF GL-125191055-3
477m²
Sale
Edifício habitacional no centro histórico de Alcochete, composto por cave, rés-do chão, primeiro e segundo andar actualmente destinados a comércio ou escritórios, com possibilidade de conversão em habitações. Primeiro e segundo andar compostos por dois apartamentos com 4 assoalhadas. Possibilidade de aproveitamento do piso superior/ sótão. Edifício localizado no centro histórico de Alcochete. Possibilidades de reconversão para habitação ou unidade hoteleira. Vista deslumbrante sobre o rio Tejo nos pisos superiores. Oportunidade única para investimento com rentabilidade assegurada numa zona em forte desenvolvimento urbanístico. Não perca a oportunidade de investir de forma segura e rentabilidade assegurada.
REF GL-125191008-107
381m²
Sale
Building for Buy at 239 900 €
REF VA-121521028-132
1.760m² 1.956m²
Sale
Originating from the 16th century (built in 1560) intended for the retreat of sisters of Torrão and dedicated to Santa Maria. Suffers damage in the earthquake of 1755, collapsing part of the cloister. In the 20th century would be sold to a private who transformed the church into a granary. The current owner arrived to deliver a licensing application for a unit of "Tourism in Rural Space" that has not been given continuity. In 2000 the main roofs were recovered. It consists of two floors: ground floor - warehouse 4 divisions and backyard, first floor- with 6 divisions. Classified by the architectural heritage, but not considered as a protected building.