Alerts

2.126 Properties
Wednesday, 14 April 2021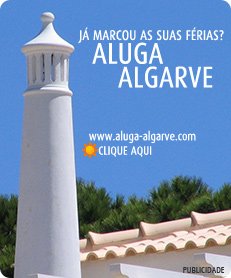 Área de Clientes
Who's Online
We have 2270 guests and 7 members
| | |
| --- | --- |
| Farm 7 bedrooms Aldeia da Piedade São Lourenço Setúbal For Sale - water hole, well, olive trees, great location, terrace, fruit trees | |
Free
Call
Phone 212 280 066
REFCO-6282
LocationAldeia da Piedade
Area160 m² | 47600 m²
StatusUsed
Construction-
View-
Town Centre-
Beach Dist-
Energy Efficiency
EUR 1.400.000
± USD 1.674.000 GBP 1.270.000
County: Setúbal
Town: Setúbal
Parish: São Lourenço
Location: Aldeia da Piedade
Typology: T7
Property dating back to the 17th century. In one of the villages of Azeitão, against the backdrop of the Serra da Arrábida. Great investment, for charming hotel, for rural tourism, holiday cottage or for own housing. The potential of this property is unlimited, with unique features, for its excellent location and the passionate history that surrounds it.
Property with wine cellar, olive oil mill and brandy distillery. Land with fruit trees, olive trees, where once was Vine. It has a well and three holes. A terrace, overlooking Lisbon and Serra da Arrábida.
At 10kms on average, from the beaches of Sesimbra, Ribeiro do Cavalo, Meco, Lagoa de Albufeira, Arrábida, Figueirinha among others. 35 kms from Lisbon.
This farm may be sold as is or refurbished. You can maintain the structure and renew, maintaining the traces of the time and the whole surrounding history, including that of the village itself., where it is located. For this there is a viability for manor house with 5 bedrooms, two of them Suite, two rooms, two cellars and an annex consisting of kitchen, bedroom, living room and bathroom.
Get involved in this reality, which could be Your Dream! Come visit!
Avenida João Paulo II, Edifício TGA, Nrº5B
2970-002 Santana - Sesimbra
Portugal
Telephone:
212 280 066
Website:
www.cotedazur.pt
AMI
9532
Sesimbra
Largo António Baptista, Nº12 2970-655 Sesimbra
Tel: 212 280 105
Setúbal
Praça do Bocage, Nº 109/110 R/C, 2900-002 Setúbal
Tel: 265 573 375
Corroios
Avenida 25 de Abril, Nº26 Loja A 2855-099 Corroios
Tel: 265 116 521
Azeitão
Rua de Lisboa, Nº14, V. N. de Azeitão 2925-561 Azeitão
Tel: 210 161 516
Almada
R. Caetano Maria Batalha, 2º AB 2800-039 Almada
Tel: 211 517 870
Send enquiry / Schedule a visit